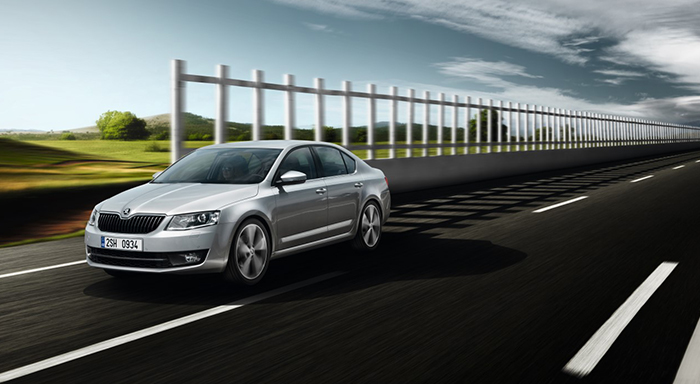 Octavia – Classiness with sport esprit
The ŠKODA Octavia is not just roomy and functional, it looks good, too. The front of the car is assured and confident thanks to an emphasis on horizontal lines. The side profile has become markedly more dynamic when compared to its predecessor. This is down to the long wheelbase as well as to the shortened front overhang and a C pillar pulled far backwards.
The high, sharp tornado line gives the car an optical stretch and distinctively highlights its coupé-like silhouette. A special new characteristic is an upswept dynamic window line in the rear doors, the so-called "fin" – a small, but effective design idea providing the car with a forceful appearance and direction.
Its rear fascia is also about precision, classiness and perfect proportions. Everything is in its place, well-positioned and tidy. ŠKODA's typical lighting graphic with its distinctive C-shaped lighting contour is executed in uncompromising brilliance.